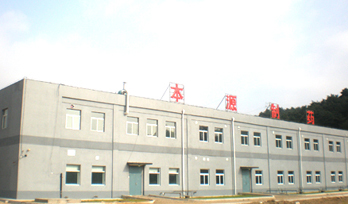 Liaoning Hongshanhu Pharmaceutical Co., Ltd. is located in the High--Tech Medicine Zone of Benxi City, Liaoning of China, near to Dalian Port and ShenyangTaoxian International Airport, the traffic is very convenient,
Hongshanhu was established in 2009 to research and develop, manufacture, and market APIS and the key medicineintermediates that benefit health and promote well being in people's lives,also Customer synthesis service.
We have 7 series products, more than 30 kinds. All the products are all exported. Our advanced technology, high quality and reasonable prices have enabled our products to be welcomed by the customers all over the world.
Hongshanhu has made powerful technique associations with Beijing Boan Technology Development Co., Ltd, as technological foundation, and has established long-term stable cooperation with many famous scientific institutes in China, such as Shenyang Pharmaceutical University, Military Scientific Institutes, and so on.
Our stuff are all be trained in c GMP, and adhering to impeccable standards of quality, service, and integrity in all business relationships.
Hongshanhu dedicated to serving customers by delivering products developed to highest quality standards and based on the latest scientific research and manufacturing technology,adhere to the principle of equality and mutual benefit . We deeply understand that our customers' success is entrusted to us every time we provide a product or service.
Whether your business is chemical medicine, fine chemical or other related field, Hongshanhu will do our best to meet your product needs.